When discussing entrepreneurship, there is often a strong focus on major cities. Unfortunately, rural areas are frequently overlooked, despite the fact that a considerable number of people live in the countryside, and there is a significant opportunity for earning money in rural regions.
At the same time, it requires creativity and a willingness to look beyond the same business ideas one might consider in urban areas. Many of these ideas might not succeed, so it's essential to consider what is actually needed. Below, you'll find a range of suggestions, from more traditional ideas to more modern alternatives.
Some More Traditional Suggestions
To start, let's look at the suggestions you can find when researching business ideas in rural areas. Some of these work exceptionally well abroad and may also be successful in your country. However, some of these ideas may require substantial capital, while others can be launched with limited funds.
Note that these are general suggestions, and you may need to tailor the idea to fit the specific area where you live and plan to run the business.
Organic Is Always Popular
Rural areas are already a great choice for organic products, and it's no secret that organic food production and farm shops are popular in the countryside. Many entrepreneurs have already succeeded in this area, but there is still limited local production in many places. Despite the demand, much of our organic food comes from other countries and places!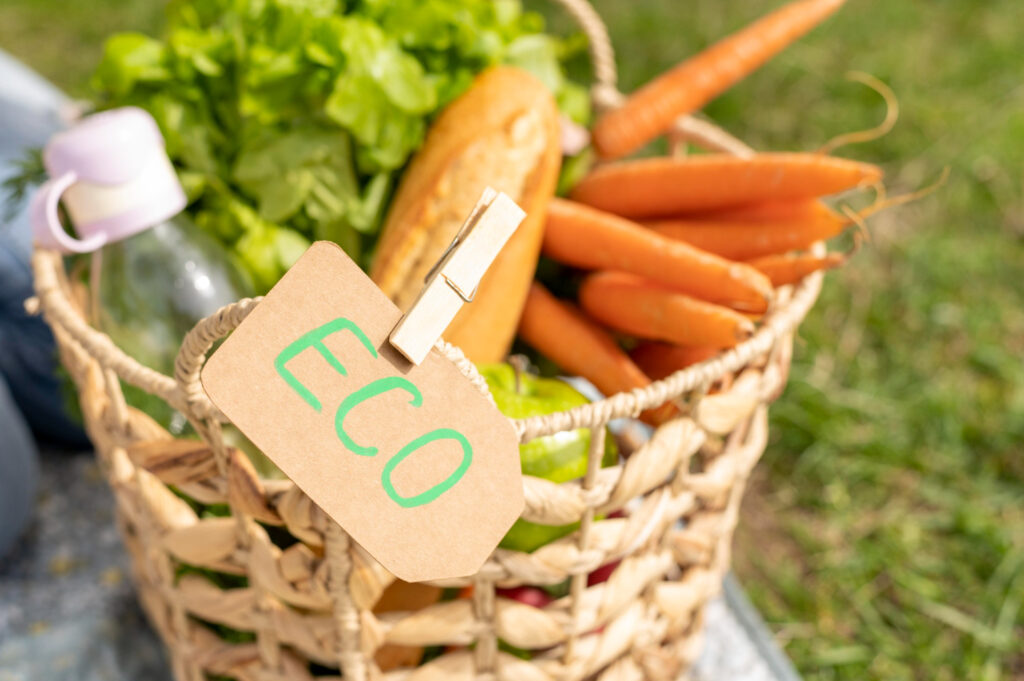 By offering fresh and locally produced goods, you can attract both locals and tourists. Create a unique experience with guided tours of the farm and tastings of your products. For those who enjoy such activities, this can be a highly lucrative and enjoyable business idea.
Farm Stays and Rural Accommodations
Many tourists seek tranquility in rural areas. Offering farm stays and various accommodations in the countryside is still a great business idea, even though it's not new. You can take this idea to various levels, such as starting a bed and breakfast, renting out cabins, or even setting up entire campgrounds.
Success depends on factors like the area, tourism, effective marketing, and of course, the level of competition in the vicinity. Through the internet, you can also attract tourists from other countries.
Nature Tours and Outdoor Activities
For those with the right expertise, guided nature tours and other outdoor activities can be an excellent idea. However, it's not something just anyone can organize.
It's also essential to have a genuine interest in these activities, as it may not necessarily be a highly profitable venture. But for those willing to work in this field, it can be fun and rewarding.
Solar Energy Is a Growing Market
For more ambitious ideas, consider solar energy. Rural areas can benefit from solar energy installations, especially in areas with less developed electrical grids. Starting this in some places may not be as straightforward as in some other countries, but it's definitely possible.
However, it's important to note that this requires substantial capital and the right knowledge and experience. You could, for example, install solar panels on farms and rural homes.
What Works in Other Countries
While it may not be feasible in certain places due to our legislation, physical casinos and gaming halls are a fairly popular option in rural areas in many places. For example, there are well-known reserves in the USA and Canada where Indigenous communities own their renowned casinos.
This is not something you can directly set up in some places due to our laws, but for those interested in international ventures with the right contacts or capital, it could be an option.
For the Modern Entrepreneur
If you want to start something with minimal capital and low barriers to entry, consider digital marketing and affiliate marketing. This involves starting a digital business where you promote services or products for various companies and earn a commission for each sale. Think of it as a digital salesperson.
For even simpler suggestions, you could start working as a freelancer, which operates as a form of self-employment and has become incredibly popular. With this option, your location in the world doesn't matter as long as you have a computer and an internet connection.
Topp5 biggest affiliate niches that you should know about
Technology and Gadgets: This niche remains evergreen due to the constant evolution of technology. It encompasses a wide range of products like smartphones, computers, software, and various electronic gadgets. The rapid innovation cycle and high consumer interest in tech make this a lucrative field for affiliates.

Health and Wellness: The health and wellness industry is incredibly diverse and expansive. It includes everything from dietary supplements and fitness equipment to wellness programs and health foods. With a growing global focus on health and well-being, this niche offers a broad market with consistent demand.

Beauty and Personal Care: This niche is vast, covering skincare, makeup, haircare products, and grooming tools. The beauty and personal care industry is massive and consistently growing, driven by an ever-evolving range of products and a strong consumer focus on self-care.

Fashion and Apparel: Fashion is a universal interest area, encompassing clothing, accessories, shoes, and jewelry. This industry is marked by its dynamic nature, with changing trends and styles. Affiliates in this niche benefit from a wide array of products and a continually renewing market.

Casino and Gambling: This niche includes online casinos, sports betting, poker, bingo, and other forms of online betting and gambling. It's a highly lucrative area, particularly because of the high-value transactions and the enthusiast nature of its audience. However, affiliates in this niche must navigate a complex landscape of legal restrictions and ethical considerations. The sector demands a high level of trust and credibility from affiliates, given the sensitivities around gambling and betting. Provinces can have their own regulation. Online casino in Ontario is is not the same as online casino in quebec.
Consider What's in Demand
When starting a business, it's crucial to consider what is needed in the area where you plan to establish it. Depending on the region and the local economy, there could be numerous different business ideas that can work.
The key is to thoroughly research the market and determine if your idea can indeed thrive in the area. If your business requires specific expertise, make sure to acquire it beforehand or collaborate with someone who has the necessary skills.